2021 Contest Winners Announcement:
We are delighted to announce the winners and honorable mentions for the 33rd "Celebration of Youth" essay contest for students in grades 4 to 9 in DCPS and DCPHS schools.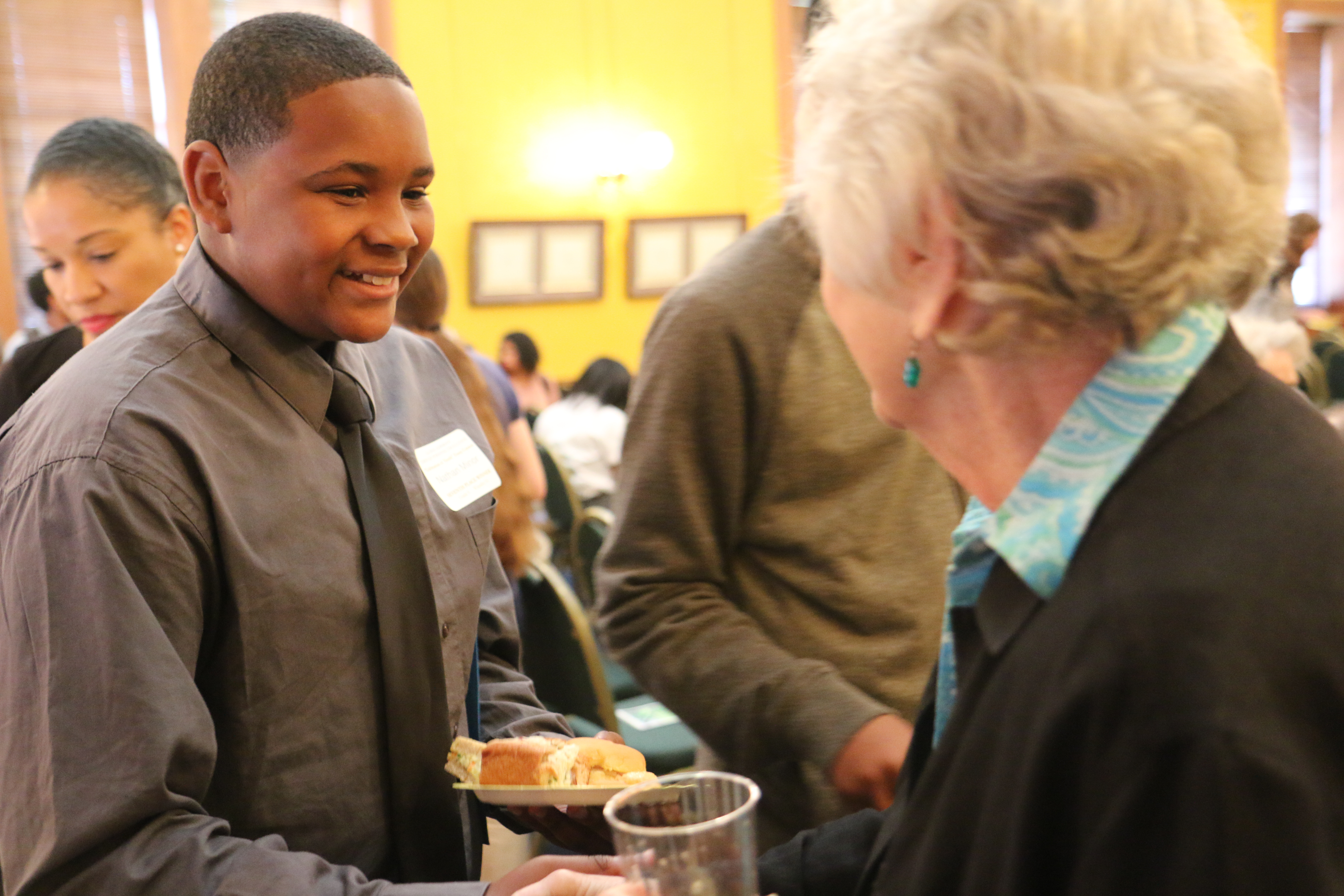 CONGRATULATIONS TO OUR 2021 WINNERS & HONORABLE MENTIONS
33rd "Celebration of Youth" Essay Contest Winners & Honorable Mentions
We are very proud of you. THANK YOU for capturing the spirit of the essay contest and for being the brave, smart, talented individual you are.
Grade 4-6 Winners
First Place: Brayan Rubio 5th grade, Bruce Monroe Elementary, Amy Dinan
Second Place: Yaritza Chavez-Ulloa, 4th Grade, Barnard Elementary, Renee Calcagno
Third Place: Dmitri Goebes, 5th Grade, Bancroft Elementary, Ms. Dugan
Fourth Place: Amy Eugene, 4th Grade, Barnard Elementary, Alina Majer-Robbins
Fifth Place: Nile Grant Williams, 5th Grade, Washington Yu Ying PCS, Gabrielle Robinson
Grade 7-9 Winners
First Place: Autumn Jamieson,7th Grade, Stuart Hobson Middle School, D'Ambra Taylor
Second Place: Brenda Kouam, 8th Grade, MacFarland Middle School, Alina Majer
Third Place: Layla Rethy, 8th Grade, Alice Deal Middle School, Mr. David Silberman (Special Mention 2020, Honorable Mention 2019)
Fourth Place: Samiya Williams, 9th Grade, DC International PCS, Ms. Liz McCarthy
Fifth Place: Lela Harkrader, 7th Grade, Alice Deal Middle School, Ms. Elizabeth Chay
---
Honorable Mentions
Ajani Blair, 7th Grade, Truth Montessori School, Dr. Roger Perkins
Keyri Arevalo-Blanco, 5th grade, Capital City PCS, Sarah Cole
Emma Cappelloni, 6th Grade, Alice Deal MS, Kara Pitney (Second Place Winner in 2020)
Sloan Ellsworth, 6th Grade, Stuart Hobson MS, Ms. Mickesha Bonner
Nedhi Etana, 7th grade, Center City -Brightwood PCS, Mr. Stanley Absher
Miracle Fortune, 8th Grade, Lincoln MS, Mr. Rahman
Gabriella Goldberg, 8th Grade, Alice Deal, Ms. Megan Belser
Payton Gueroy, 4th Grade, Watkins Elementary, Layth Elmusa
Phoenix Gueory, 6th Grade, Stuart Hobson MS, Ms. Mickesha Bonner
Jaya Huh, 5th Grade, Bruce Monroe at Park View, Klarissa Cervantes
Seven O. Jamison, 7th Grade, Stuart Hobson MS, D'Ambra Taylor (Honorable Mention 2020)
Anaya Lilly, 5th Grade, Washington Yu Ying PCS, Gabrielle Robinson (Special Mention 2020)
Pierce Lilly, 8th Grade, DC International PCS, Elena Ross (Fifth Place Winner in 2020 and Honorable Mention in 2018)
Teron McNeil, 4th Grade, Bruce Monroe, Emily Varlas
Jasson Navarette-Berrios, 5th Grade, Bruce Monroe @PV, Ms. Amy Dinan
Nathan Ngouen, 5th grade, Bancroft Elementary, Ms. Dugan
Denver Parker, 9th Grade, Washington Latin PCS, Dr. Diana Smith (Honorable Mention in 2020)
Camya Perrier, 8th Grade, Columbia Heights EC, Mohammed Rahman
Isabelle Pierre, 6th Grade, MacFarland Middle School, Mr. Samper (4th place winner in 2020)
Brin Ridley, 7th Grade, Alice Deal MS, Brian McShane
Leo Stitziel, 6th Grade, Alice Deal MS, Mr. Atif Siddiqui (Special Mention 2020)
Serge Tchamo, 7th Grade, MacFarland MS, (Honorable Mention in 2019, 2018)
Mathilde Ngoie Tshenke, 4th Grade, Barnard ES, Alina-Majer Robbins
Luke Voss, 6th Grade, Alice Deal Middle School, Danielle Sebastian (Special Mention in 2020)
Jaquai Warren, 8th Grade, Paul International PCS, Ms. Stevenson (Special Mention in 2020)
Marlee Young, 6th Grade, Stuart Hobson, Ms. Mickisha Bonner
Special Mentions
Spiryt Bloomfield, 9th Grade, Ballou HS, Molly Rothschild
Vivienne Brzostek, 5th Grade, Capital City PCS, Ms. Abby Raines
Esteven Rivera Castellanos, 4th grade, Bancroft Elem., James Thomas
Daniel Craig-Jackson, 4th grade, Barnard Elem. Alina Majer-Robbins
Tigist Geremew, 9th grade, Coolidge HS, Ms. Verma
Colette Gregg, 7th Grade, Stuart Hobson MS, Ms. Kip Plaisted
Eva Gudie, 4th Grade, West Education Campus, Ms. Rachel Rood
Madison Johnson, 5th Grade, Patterson Elementary, Ms. Tiffany Rose
Vivian Joyner, 5th Grade, Capital City PCS, Ms. Sarah Cole
Laurel Kouam, 9th Grade, Banneker HS, Alina Majer- Robbins
Henry Levenstein, 4th Grade, John Eaton Elementary, Ms. Magnuson
Ethan Lopez-Morales, 4th Grade. Harriet Tubman, Ms. Bowers
Isis Mapp, 5th Grade, Patterson Elementary, Ms. Tiffany Rose
Bryana Martinez-Andrade, 4th grade, Barnard, Ms. Alina Majer-Robbins
Matthew McMillan, 5th Grade, Oyster Adams Elementary
Andrea Mendoza, 8th Grade, Columbia Heights Educational Campus, Mr. Rahman
Lauryn Motley, 5th Grade, Patterson Elementary, Ms. Tiffany Rose
Israel Tchoupo Ngadjou, 5th Grade, Capital City PCS, Ms. Abby Raines
Joshua Omotoyinbo, 4th Grade, Miner Elementary School, Kyra Hayes
Johanna Parra, 5th Grade, Bruce Monroe, Ms. Amy Dinan
Elizabeth Luis Rosales, 4th grade, Barnard Elem., Ms. Renee Calcagno
Brayan Sosa, 5th Grade, Bruce Monroe, Ms. Amy Dinan
Jaleah Spencer, 5th Grade, Excel Academy, Alaina Wood
Benjamin Taransky, 4th Grade, Bruce Monroe, Emily Varlas
Graciella Tello, 4th grade, Barnard Elementary, Ms. Alina Majer-Robbins
Saniyah Tolson, 5th Grade, Burrville Elementary, Ms. Phifer
Kennidy Tucker, 5th Grade, Burrville Elementary, Ms. Phifer
Tatiana Umanzor, 8th Grade, Columbia Heights EC, Mr. Rahman
Penny Ventura, 4th Grade, John Eaton Elementary, Ms. Magnuson
Asiyah Jade Young, 5th Grade, Capital City PCS, Ms. Sarah Cole
---