2023 Contest Announcement
2022 Contest Winners Announcement:
We are delighted to announce the winners and honorable mentions for the 34th "Celebration of Youth" essay contest for students in grades 4 to 9 in DCPS and DCPHS schools.
2022 Special Mentions: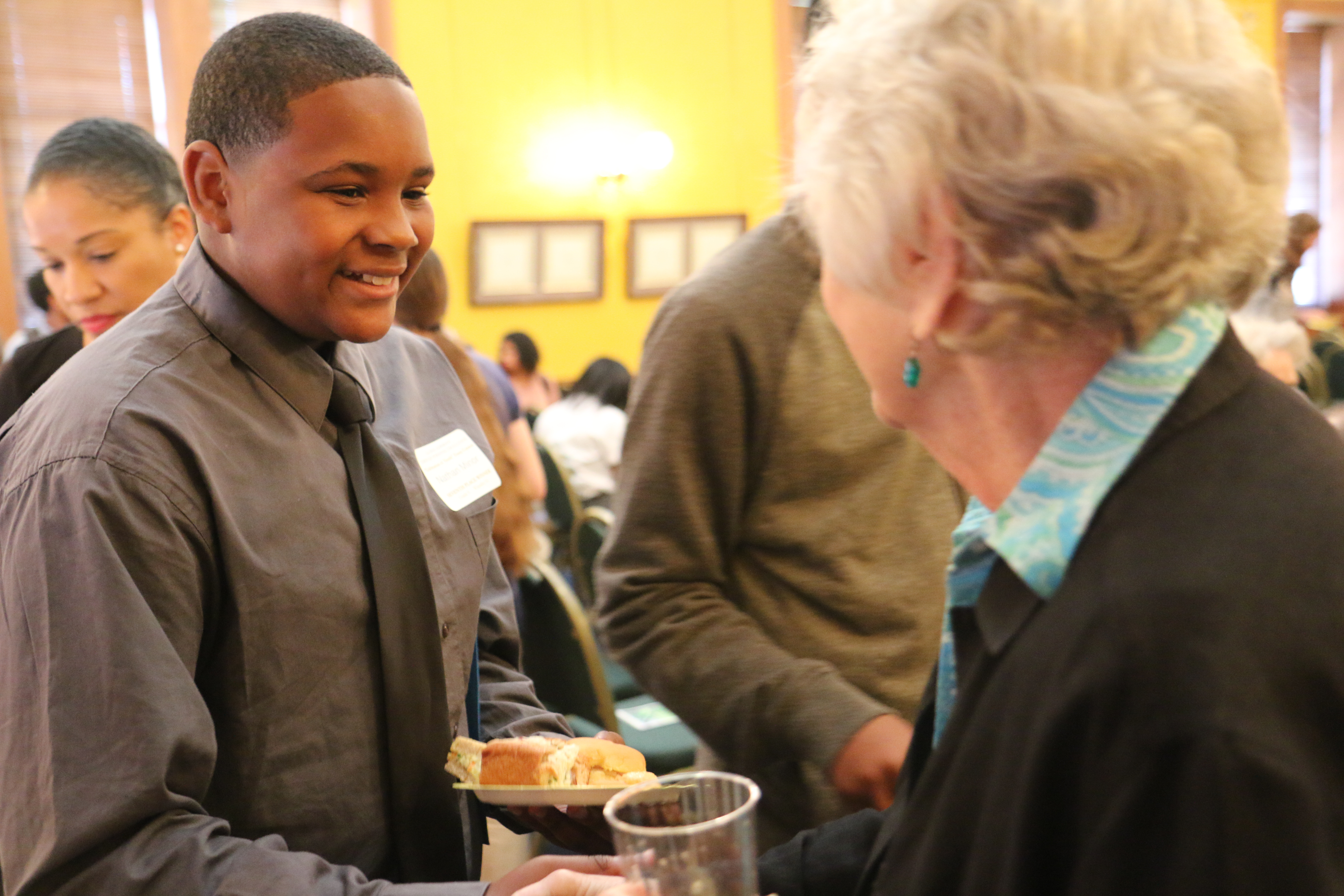 CONGRATULATIONS TO OUR 2022 WINNERS & HONORABLE MENTIONS
34th "Celebration of Youth" Essay Contest Winners & Honorable Mentions
We are very proud of you. THANK YOU for capturing the spirit of the essay contest and for being the brave, smart, talented individual you are.
Grade 4-6 Winners
First Place: Bridgette Miranda Gonzales, 5th grade, Bruce Monroe Elem., Amy Dinan
Second Place: Jonah Meyer, 4th Grade, Eaton Elementary, Anthony Tarzia
Third Place: Jonas Gamy, 4th Grade, Langley Elementary, Amanda Texeira
Fourth Place: Elliana Marie Strauss, 5th Grade, Bancroft Elem., Ms. Vilma Luque
Fifth Place: Caroline Wilding, 6th Grade, Alice Deal MS., David Silberman
Grade 7-9 Winners
First Place: Margo Lewis, 9th Grade, Jackson Reed HS, Lisa Grymes
Second Place: Lela Harkrader, 8th Grade, Alice Deal Middle School, Ms. Norton (5th Place Winner in 2021)
Third Place: Serge Tchamo, 8th Grade, MacFarland MS, Alina Majer (Honorable Mention in 2021, 2019, 2018)
Fourth Place: Robert Curington, 9th Grade, Benjamin Banneker
Fifth Place: Emma Cappelloni, 7th Grade, Alice Deal MS., Elisabeth Hoyson (Honorable Mention in 2021, Second Place Winner in 2020)
---
Honorable Mentions
Avi Berger, 5th Grade, Tyler Elementary School, Ms. Julianne Wiliams
Zeinab Dembele, 7th grade, Ida B. Wells Middle School, Mrs. Maja
Leo Feldman, 5th grade, School Without Walls@Stevens, Jennifer Myers
Hanna Floyd, 9th Grade, McKinley Tech, Ms. Linda Wallace
Aylea' Ford, 6th Grade, Excel Academy, Ms. Caniya Ray
Maurice Ford, 4th Grade, Langley Elem. School, Amanda Texeira
Ariana Escobar Fuentes,4th Grade, Bruce Monroe@Parkview, Ms. Montiel & Ms. Cevantes
Daniel Goldson, 6th Grade, DC Prep Edgewood Middle Campus, Ms. Watson
Evelyn Hartless, 9th grade, McKinley Tech HS, Ms. Linda Wallace
Lainey Huey, 4th grade, Lafayette Elementary, Alison Dalton
Dialo Jackson, 5th Grade, Tyler Elementary, Ms. Julianne Williams
Brenda Kouam, 9th Grade, Benjamin Banneker HS, Alina Majer, (Second Place Winner in 2021)
Pierce Lilly, 9th Grade, DC International PCS, Ms. Kelly Custer, (Fifth Place Winner in 2020 and Honorable Mention in 2021 and 2018)
Juliana Gallego Ortiz, 4th Grade, YuYing PCS, Malcolm Harvin-Conner
Serenitee Perry, 9th Grade, McKinley Technology HS, Linda Wallace
Claudia Ray, 4th Grade, Whittier Elementary, Ms. Rain Wallin
Eleanor Sarver, 5th Grade, Eaton Elementary, Leann Trowbridge
Jada Sills, 9th Grade, McKinley Technology HS, Ms. Linda Wallace
Naomi Stewart, 4th Grade, YuYing PCS, Malcolm Harvin-Conner
Ikedinachukwu Ukaegbu, 9th Grade, McKinley Tech HS, Ms. Linda Wallace (Honorable Mention in 2018)
Krysten Walker, 9th grade, McKinley Technology HS, Ms. Linda Wallace
Gernaye Jones-Warren, 6th Grade, Excel Academy, Ms. Caniya Ray
Ny'lah Williams, 4th grade, John Burroughs Elem., Ms. Katherine Close
Tyshawn Wooten, 8th Grade, Kramer Middle School, Ms. Ramble
Zion Young, 5th Grade, Patterson Elementary School, Ms. Tiffany Rose
---
Special Mentions
Isabella Baker, 4th Grade, Bancroft Elementary School, James Thomas
Daja Barbour, 6th Grade, Excel Academy, Ms. Ray Caniya
Genesis Corea Blanco,4th Grade, Bruce Monroe ES, Ms. Cervantes & Ms. Montiel
Merkayla Butler, 5th Grade, Patterson Elementary School, Ms. Tiffany Rose
Bryan Perez Abrego, 5th Grade, John Eaton ES, Angelo Parodi and Leann Trowbridge
Jae'Lyn Collins, 5th Grade, Patterson Elementary School, Ms. Tiffany Rose
Thembi Cousar, 4th Grade, John Burroughs ES, Ms. Katherine Dudkiewicz
Mylakhi Davis, 4th Grade, Langley Elementary School, Ms. Amanda Texeira
Sofia Santos Diaz, 5th Grade, Bancroft Elementary, Ms. Esther Amaya
Deonna Grant, 6th Grade, Excel Academy, Ms. Caniya Ray
Kimayah Hunter, 6th Grade, Excel Academy, Ms. Caniya Ray
DaRon Jones, 5th Grade, Tyler Elementary, Ms. Julianne Williams
James H. Kilbourn, 4th Grade, Yuying PCS, Malcolm Harvin-Conner
Roderick Lake, 8th Grade, Kramer Middle School, Ms. Ramble
Fiona Leavitt, 5th Grade, School Within School @Goding (SWS), Ms. Amy Wertheimer
Elijah Louis, 9th Grade, McKinley Tech HS, Ms. Linda Wallace
Arvell Mack, 5th Grade, Patterson Elementary, Ms. Tiffany Rose
Matthew McMillan, 6th Grade, Oyster Adams Elementary
Kate Osbourne, 4th Grade, Lafayette ES, Alison Dalton
Isabelle Pierre, 7th grade, MacFarland Middle School, Alexa Patsey
Alana Preston, 5th Grade, Whittier ES, Ms. Rain Wallin
Maleah Queen, 5th Grade, Tyler ES, Ms. Julianne Williams
Maggie Reyes-Gavilan, 4th Grade, Bancroft ES, Megan Luczak
Deneva Riley, 8th Grade, Kramer Middle School, Ms. Ramble
Zodielle Rosario,4th Grade, Langley ES, Amanda Texeira
Nazir Simmons, 9th Grade McKinley Tech HS, Ms. Linda Wallace
Benjamin Taransky, 5th Grade, Bruce Monroe, Amy Dinan (2021 Special Mention)
Adonay Teferi, 5th Grade, Takoma Elementary School, Ms. Hester
Lee Thomas, 9th Grade, McKinley Tech HS, Ms. Wallace
Sammera Thomas, 8th Grade, Kramer Middle School, Ms. Ramble
Luke Tomlinson, 4th Grade, Bancroft ES, Mr. Jake Thomas
Rahel Tseganeh, 7th Grade, Columbia Heights Education Campus
Aden Vasquez, 5th Grade, Tyler Elementary, Ms. Julianna Williams
Lena Voss, 4th Grade, Janney, Mr. Scott Gold
Luke Voss, 7th Grade, Alice Deal MS, Kareem Bond, (2021 Honorable Mention, 2020 Special Mention)